Under 16s/14s Girls Rugby
Promoting girls' community and rugby in Indonesia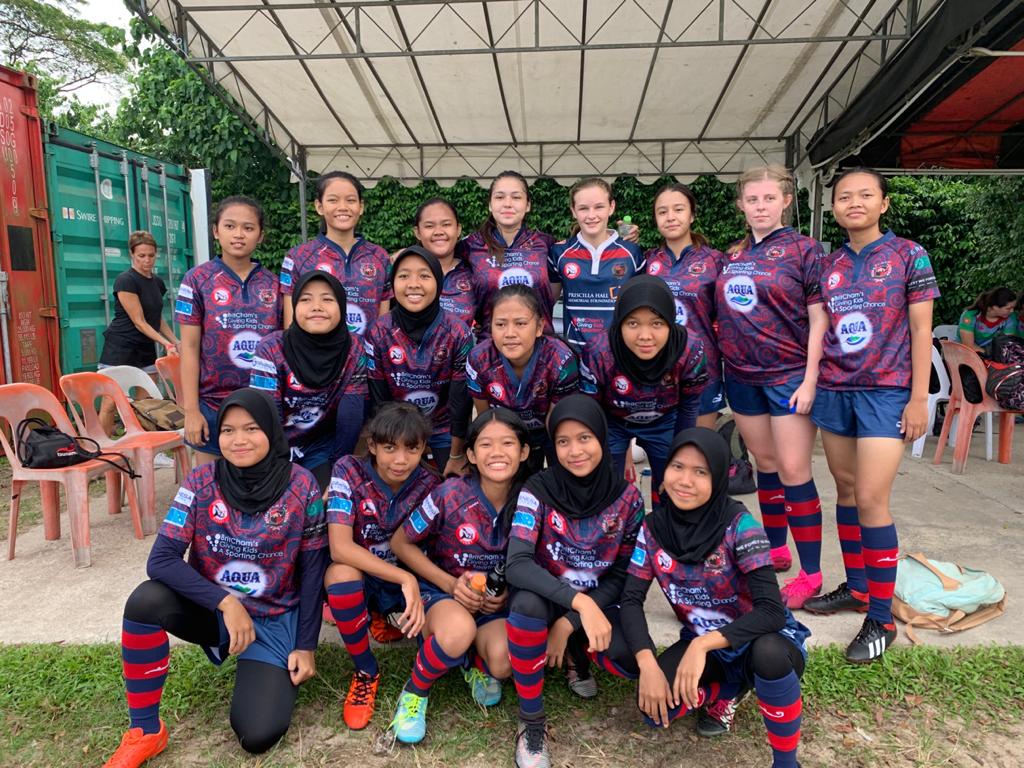 With the growth of women's rugby in Rugby all over the world, the Jakarta Komodos have seen an increase in the participants in the last few years. Some of our stars start in the club from our U8 age group and move through the ranks until they reach the "girls' only" division for the Under 14 and Under 16. However; sometimes, the first taste of rugby for these girls is when they turn 12 years or older and they get introduced to the game.
We offer the girls an opportunity to learn the game, meet new friends, improve their skills, enhance their self-belief, improve their confidence and generally have fun and enjoy themselves. Our girls will compete in a number of tournaments during the year, with some overseas in Singapore and Hong Kong.
This group is open to all, whatever the skill level and with the introduction of girls from Keranggan SMP, SMP Purnabhakti, other local Indonesians and other nationalities, we find a group dedicated to wanting to improve, not only as rugby players, but as individuals.
So, what are waiting for? Join Jakarta Komodos today and "become unstoppable".
A quote from the World Rugby Website is exactly what we, as a club are trying to do with our female members.
FIRST RULE: TRY. SECOND RULE: TRY AGAIN.
Life will hurt sometimes.
THIS GAME WILL GIVE YOU STRENGTH.
To never give up, give in or give and inch.
WHATEVER YOUR SIZE, SHAPE, OR STORY.
There's nothing you can't tackle.
NO LINE YOU CAN'T BREAK.
No obstacle you cant get over.
OR POWER STRAIGHT THROUGH.
There will be judgers disapprovers and doubters
FEAR LESS. PLAY MORE.
Because once you've started you cant be stopped
WORLD RUGBY WOMEN IN RUGBY TRY AND STOP US
START RUGBY. BECOME UNSTOPPABLE.