Player's Testimoni from Komodos Junior, Siti Yuniarti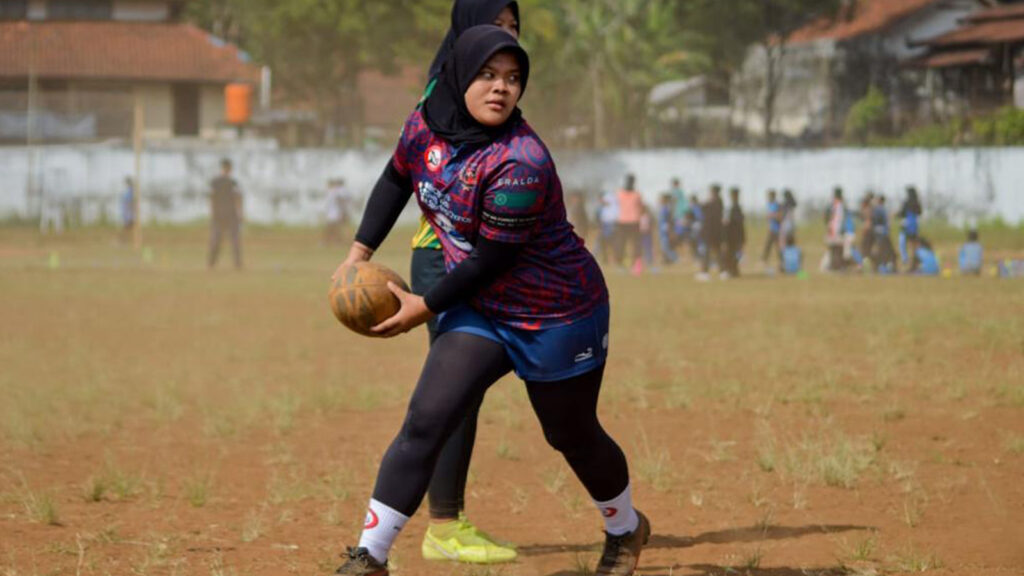 My name is Siti Yuniarti, and I want to say thank you for the incredible opportunities that the Komodo Juniors team has given me. In 2017, at the age of 14, I joined the team without knowing anything about the rugby. I just saw children practicing on a field near our village every Saturday and they were mostly from other countries. So I talked to my dad, asked the Komodos if I can join and then tried it one Saturday morning. Little did I know that this decision would shape my life in a great way.
From the moment I became a part of the girls team of the Komodo Juniors, I quickly learned the importance of camaraderie and teamwork. Our rugby team became my second family, teaching me valuable lessons about selflessness and trust. Initially, some girls seemed distant or even intimidating, but I soon discovered the power of doing things together and the great support my teammates provided. This encouraged me to train extra during the week.
Before rugby, I led a lazy lifestyle and lacked physical fitness. The initial challenges of keeping up with the rigorous training and learning the techniques of tackling were daunting. Fear of injury or failure loomed over me. However, this fear became my motivation to transform my lifestyle. I started exercising regularly, jogging in the evenings, and adjusted my diet to include more protein for muscle growth.
After months of dedication and hard work, I had the opportunity to participate in my first rugby tournament in Singapore with the Komodo Juniors. Facing taller, fitter, and more experienced girls was intimidating, but with the right techniques, I managed to avoid injuries and truly enjoyed the game. It was my first time in another country. I did not know another place could look like this. I only knew my village and am motivated to change things around here. This experience also allowed me to reflect on my weaknesses and further fueled my determination to improve.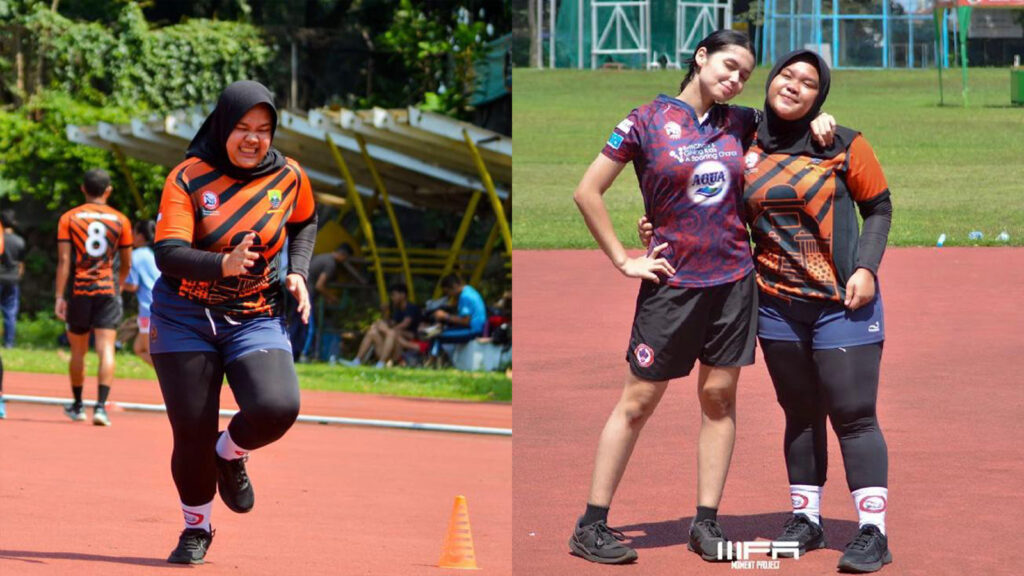 I am very grateful for the life-changing opportunities and experiences that the Komodos have provided me. After five years of being nurtured by this incredible team, I was accepted into Universitas Pendidikan Indonesia, Sumedang campus, in West Java. This was made possible through a special admissions quota for students who have excelled in personal achievements outside of academic performance. In my case, it was my achievements in rugby. As part of my application, I proudly submitted the certificates I earned from the Singapore tournaments in 2017 and 2019, as well as the Under-G16s girls rugby national championship in 2019 in Yogyakarta, Indonesia. Now, I am happily studying and playing rugby for Sumedang District and my university.