2020 Jakarta Rugby 10's Tournament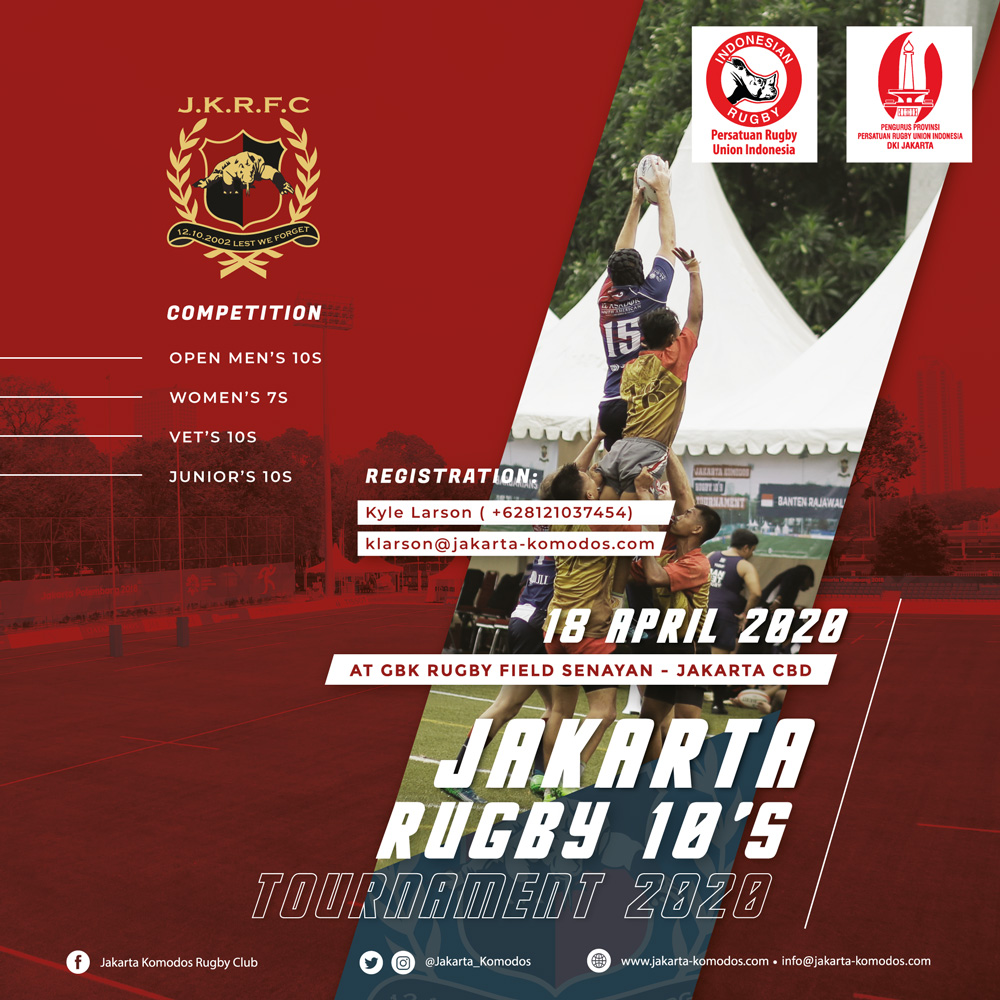 One of Asia's greatest Rugby Tournaments, the Jakarta Rugby 10s Tournament, is back in force in 2020 with a newly expanded format at the world-class GBK Senayan stadium in South Jakarta! Now with Open Men's 10s, Women's 7s, Veterans 10s and Juniors all coming together for a beautiful weekend of rugby and family friendly festivities, on April 18, 2020. Hosted by the Jakarta Komodos Rugby Club and Persatuan Rugby Union Indonesia (PRUI, or Indonesia Rugby), the entry fee for the competition covers tournament entry, players' lunches, refreshments and after tournament events to celebrate the explosion of Indonesian Rugby on the regional scene. Jakarta is an amazing city with a great rugby community. Join us at the Jakarta 10s Rugby Festival for a weekend of exciting on-field action, family-friendly festivities and evenings in the beautiful heart of Indonesia's capital city.
Tournament Hotel. Official Hotel Tournament is Aryaduta Semanggi, please use promotion code JKRT20 for the booking: https://www.aryaduta.com/hotel-aryaduta-semanggi-in-jakarta/offers/.
Promo video:
Team registration and event sponsorship please contact:
Mr. Kyle Larson
m. +62 812-1037-454
e. krklarson2@gmail.com
e. klarson@jakarta-komodos.com