2020 Bangkok International Rugby U12 CUP CHAMPIONS!!!
What a great experience to share this moment with a fantastic group of players.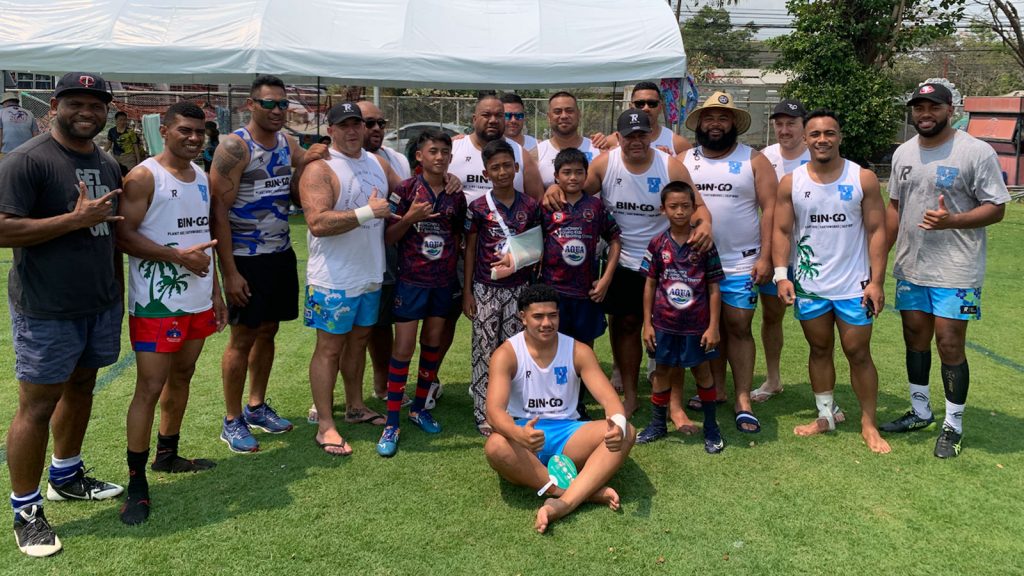 The belief was always there and the hard work and dedication at training has paid off.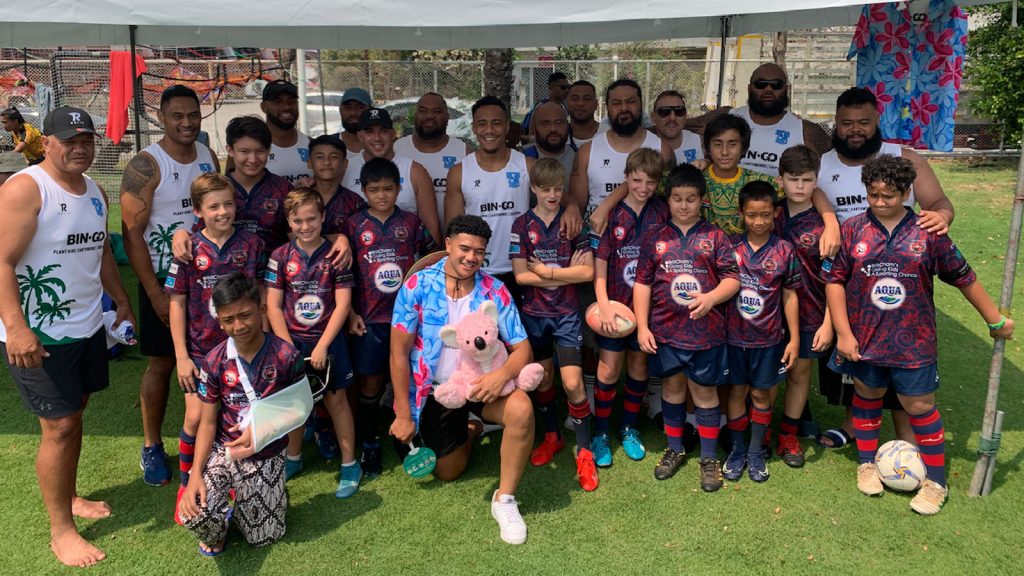 We had 5 tough pool games; three were played on Saturday and the remaining two were played on Sunday. Out of all pool games; we won 4 and lost 1 in the dying stages by one try. Game results:
Game 1: 15 – 0 against Bangkok Japanese
Game 2:   5 – 10 against Bangkok Lions
Game 3: 20 – 0 against OMNOI Rugby
Game 4: 10 – 5 against Khoksanga
Game 5: 15 – 0 against Nak Suu Tigers
After all pool games were played, we finished second in the Pool, 1 point behind hosts, Bangkok Lions RFC. 
The team learned from their pool loss and turned it around in the Cup Final by beating the host team 15 – 10 in another close game of rugby.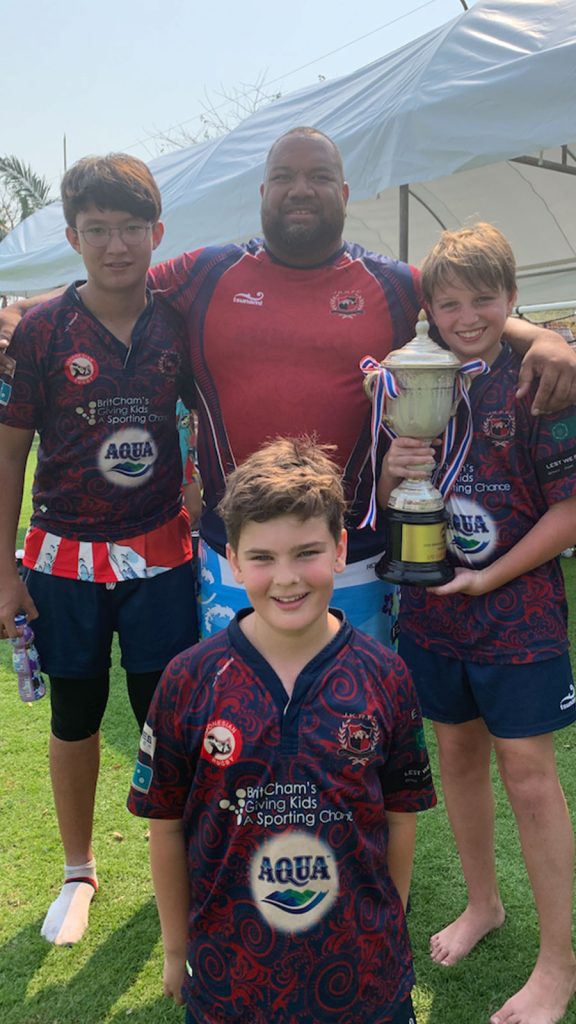 The team showed heart, commitment and great courage, playing with no substitutes for almost the entire tournament after losing a player in the first game.    We are very proud of what we achieved as a team and want to ensure we use this victory as inspiration for all age groups at the Komodos.
During the tournament we found a great rugby ally in a men's team from Burwood, Australia. The Burwood Blues supported our players and provided a tunnel for the players to run through for the Cup Final against Bangkok Lions.
All of this would not be possible without a great support team, including parents, coaches, logistics, admin and so much more.
Thank you to everyone involved – you all made this a fantastic and memorable experience.
Coach Rudi.