At the Bangkok 10s Rugby Tournament in February…
They fired up the pitch in Bangkok!
It was the much anticipated Bangkok International Rugby 10s tournament at the British Patana School, and all of us were very excited to be there. The Jakarta Komodos Jr. Rugby U12s showed great commitment at the pitch for every single game they played. On Saturday, they had a rough start. All three games were close calls, but to no avail. Sunday came around, and I don't know what happened. Was it their coach's speech, the captain's speech or just crazy mad for coming so close at winning their games on Saturday? Whatever happened, they got so fired up on Sunday morning that they were unstoppable; they won all their matches without allowing the other teams to score a try!

Here is one of the highlights of them playing during one of Saturday matches.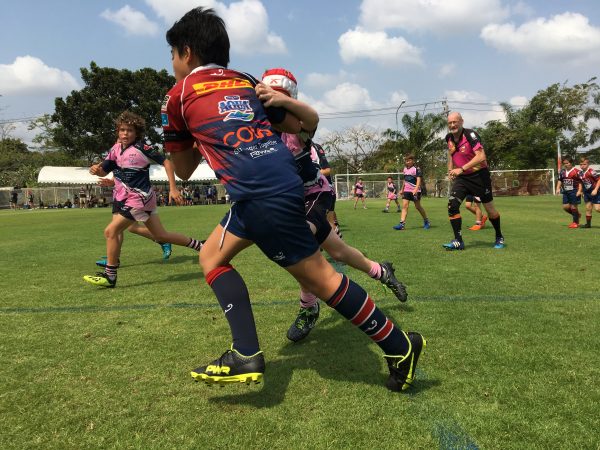 They delivered only wins on Sunday!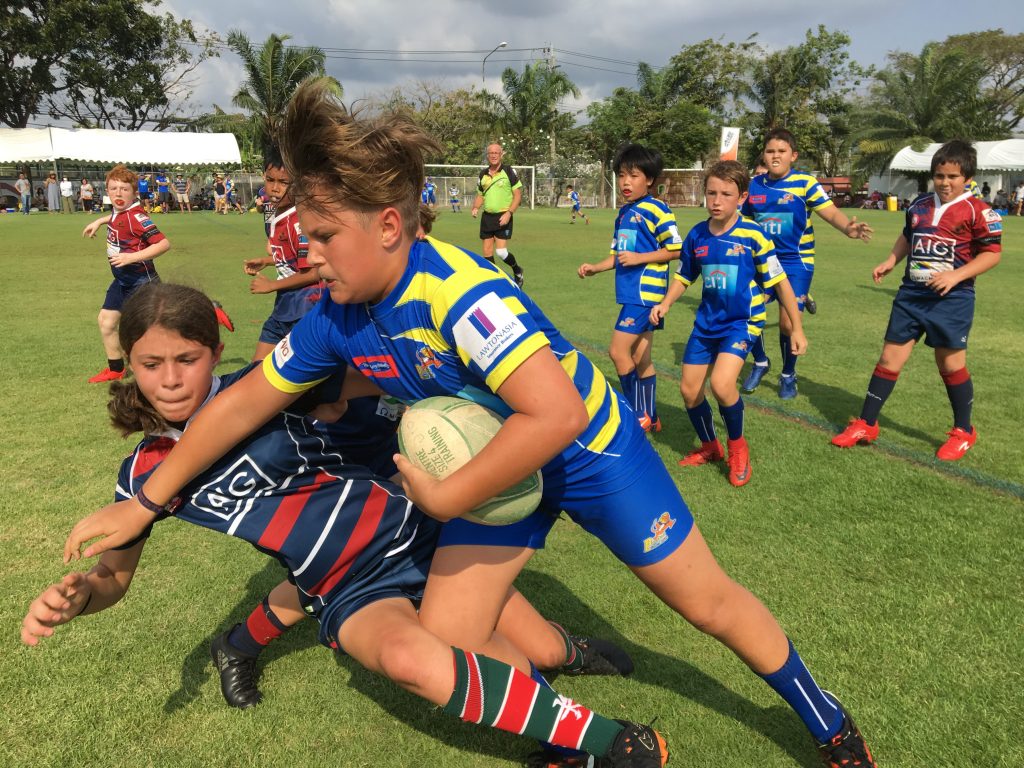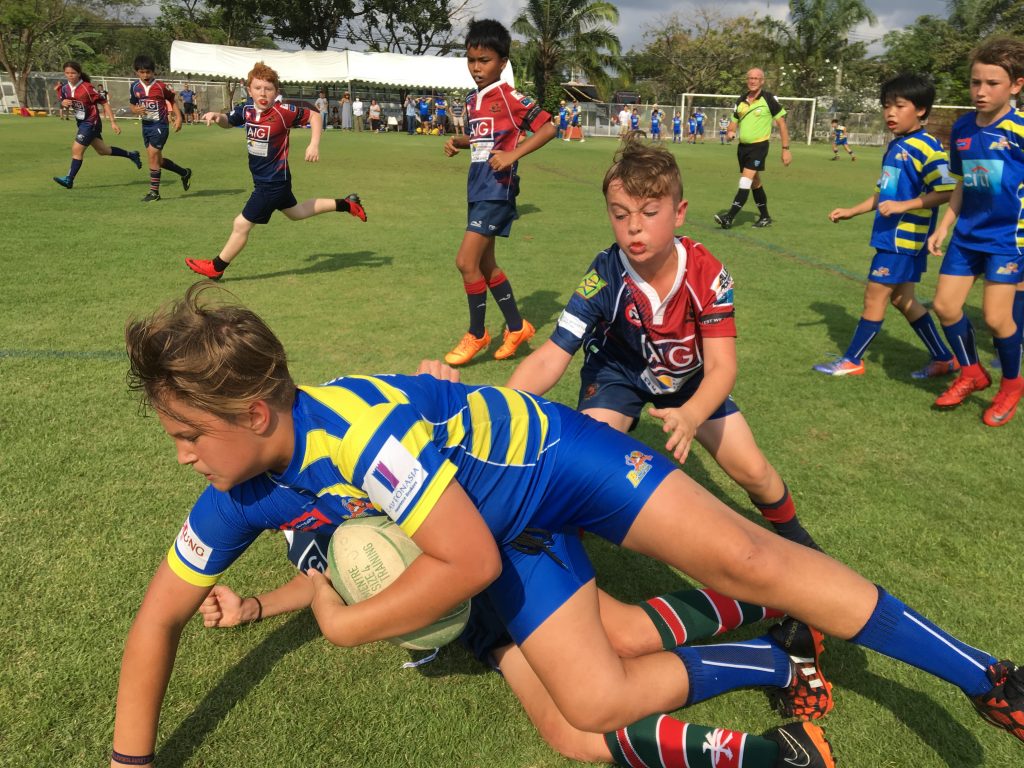 They dominated the field without a doubt! What a come back!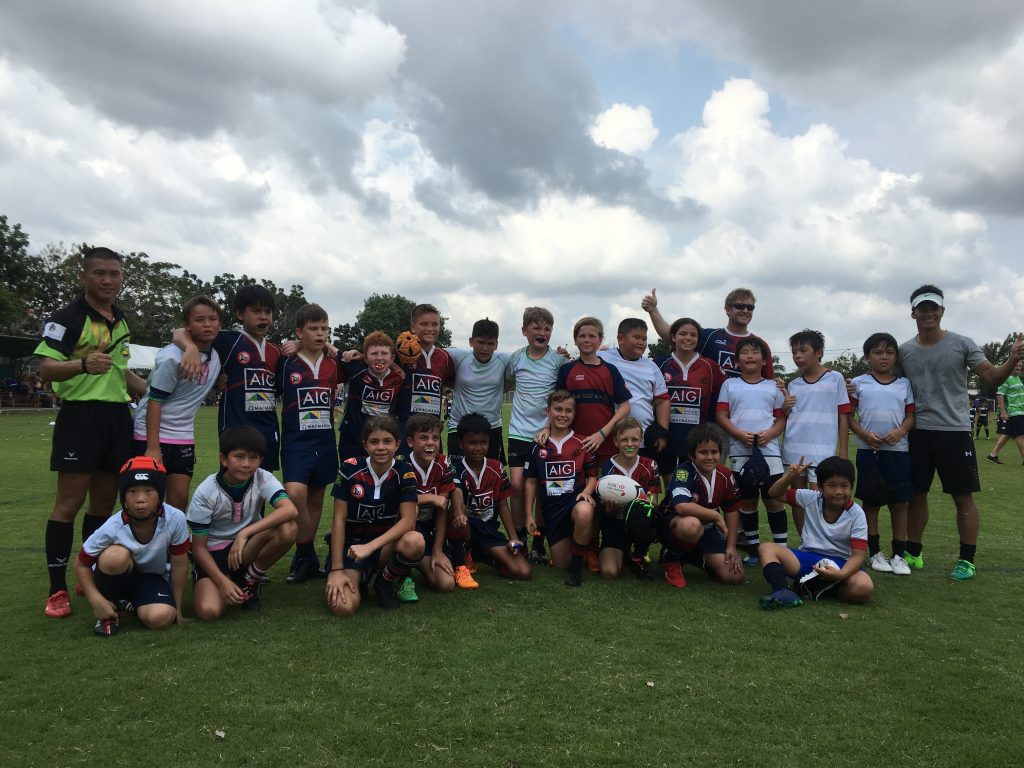 One thing we must keep in mind, (including this writer that loves to "side coach" scream all the time), and I'm not just saying this, but we (I basically) have a tendency to forget that…
THESE ARE CHILDREN. THESE ARE JR RUGBY GAMES. THE COACHES ARE VOLUNTEERS. THE REFEREES ARE HUMANS, JUST LIKE THE REST OF US. AND FOR GOODNESS SAKE…THIS IS NOT THE WORLD CUP!
The overall experience is what counts. The sportsmanship and enjoyable process of playing rugby are key attributes for these kids to continue playing rugby. Fun. Plain and simple. I do wonder lately; who has the most fun during the tourneys? The kids or the adults? (hands down adults!). To be honest, we ALL do.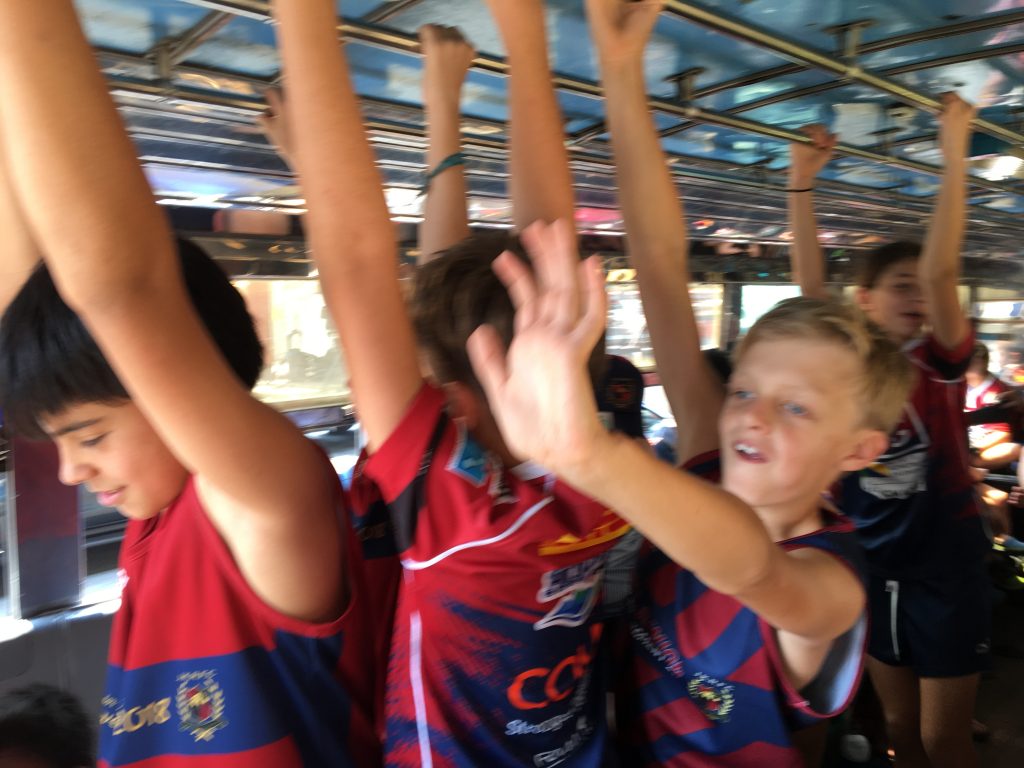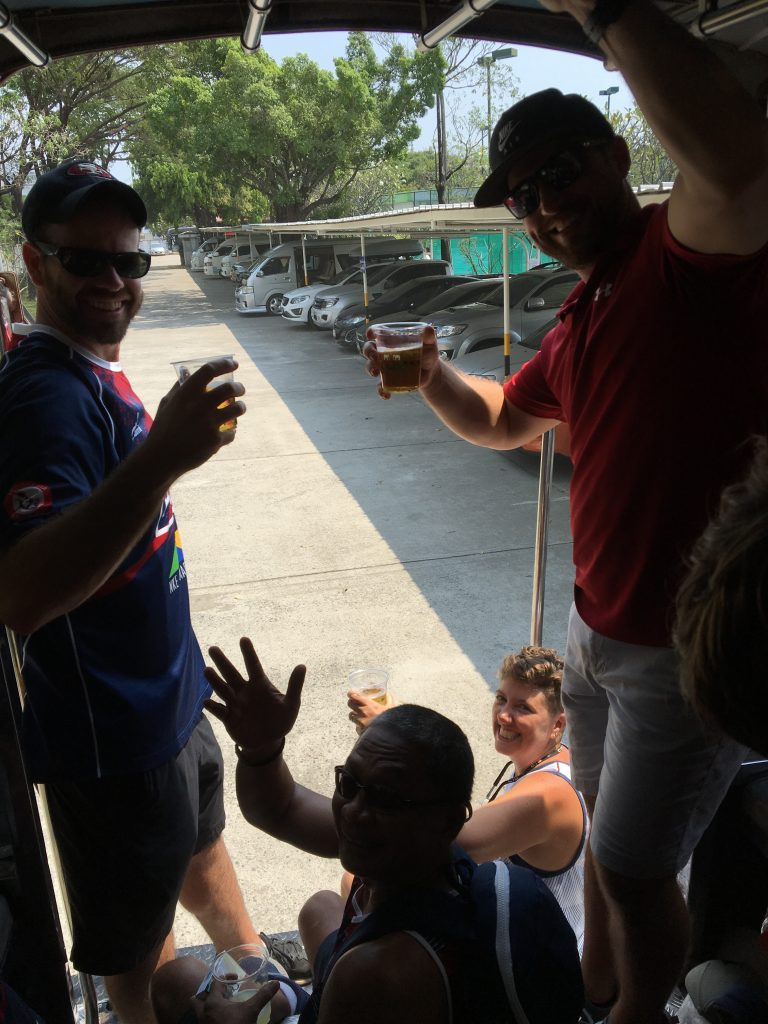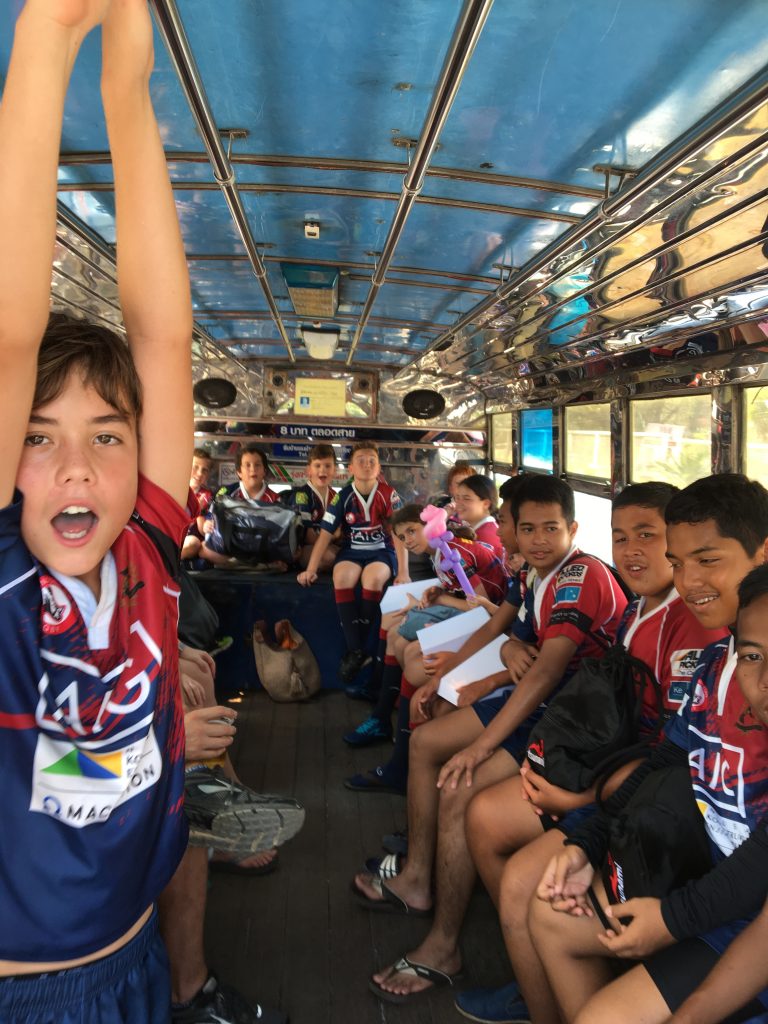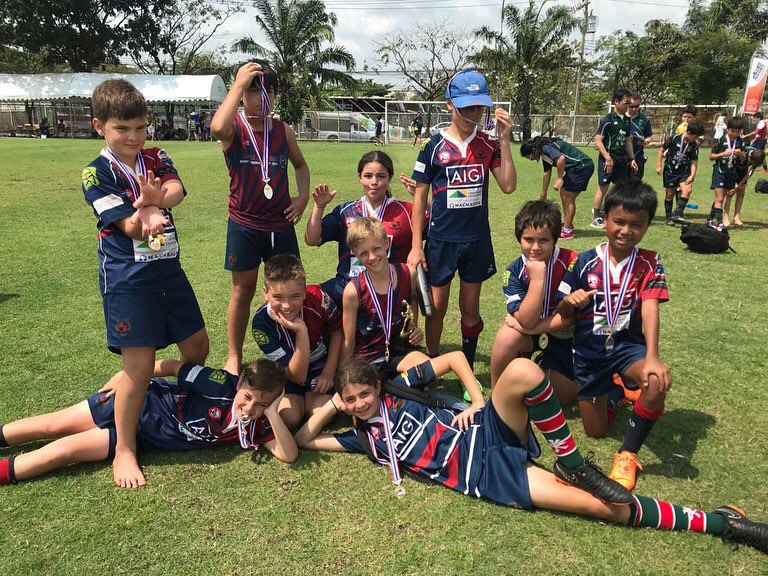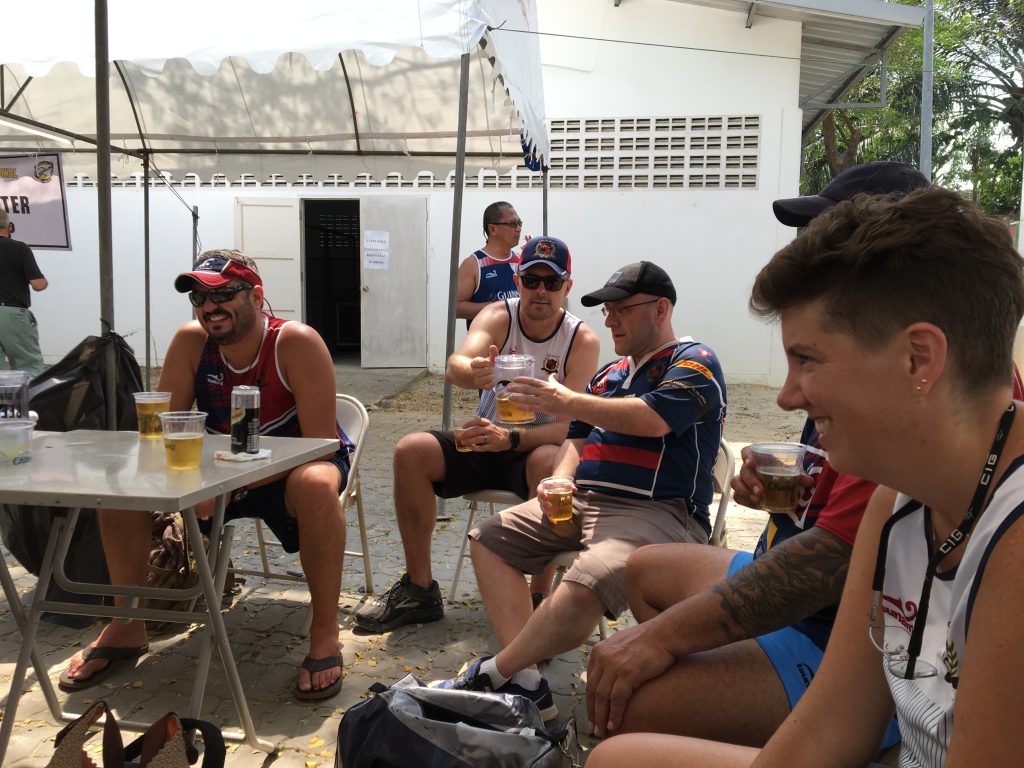 They leave behind Bangkok and bring with them to Jakarta all that learning experience. They'll move on to their next chapter in rugby, and already are doing all they can to come with full force and be unbeatable this time during their last tournament of their season at the Jakarta 10s! We will be there, cheering them on, getting dirty, loosing our voices and having the time of our lives…because of our kids, our club, our rugby!
GO KOMODOS!