Ben 'Butterball' Roberts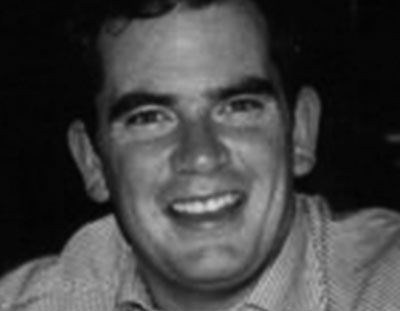 Another Australian, Ben Roberts was the operations manager for International SOS.
Ben escaped from the Sari Club and was evacuated to Singapore General Hospital where he finally succumbed to his injuries four weeks later. He is survived by his loving partner of eight years, Carolyn. "He was a top-notch bloke [who] loved life and got more out of it than most," his captain said. "The world was his playground and his goal seemed to be to experience it all." A friend said that it was Ben's "curiosity and his need to question and explore that made him stand out." He was always on a search for meaning, and loved to travel and meet people," he said. "He was a keen rugby union player, a patriotic cricket spectator (he would ring random British phone numbers just before Ashes tests to have a yarn about the upcoming match) and a competitor in the odd half-marathon. He was constantly on the search for something a bit different … that's what made his eyes sparkle. With that came a rucksack full of dreams and plans and ambitions."
The Jakarta Komodos Rugby Club also wish to pay its deepest respects to the memory of our fallen comrades above, and also the untimely passing of two club stalwarts during the 2014/2015 season.