Contribute to their success. Become a Sponsor for the Jakarta Komodos Junior Programme now.
The Jakarta Komodos Junior Rugby Programme focuses in developing talented young players through their core values of teamwork, inclusiveness, courage and excellence. Kids from international backgrounds around the ages 5-16 join the program to learn about the sport, compete at tournaments and enjoy unique experiences achieved within this arena.
It currently has over 160 kids competing in the club, including kids that come from the Mama Sayan orphanage and the local communities where the club has provided them the venue to join and participate. The rugby junior program has empowered them with great physical skills, mental strength, self-esteem, leadership and sportsmanship. Above all, they don't take for granted their time to meet with their coaches, see their friends, have fun and zone in into a sport they have embraced as one of their own. Despite the fact that these kids come from less fortunate circumstances, they are solid citizens. The club simply wouldn't be the same without them.
Recently, the club brought to Jakarta ex professional players from the Australian's Wallabies, Nathan Sharpe and Stephen Moore. They certainly carry around the "role model effect", and they delivered! Not only did they play for the "Odd Socks" during the Jakarta 10's Tournament, but the kids had a blast with these two guys during their special training sessions. Even the adults got a kick being around these wonderful human beings. It was an opportunity that none of them will ever forget.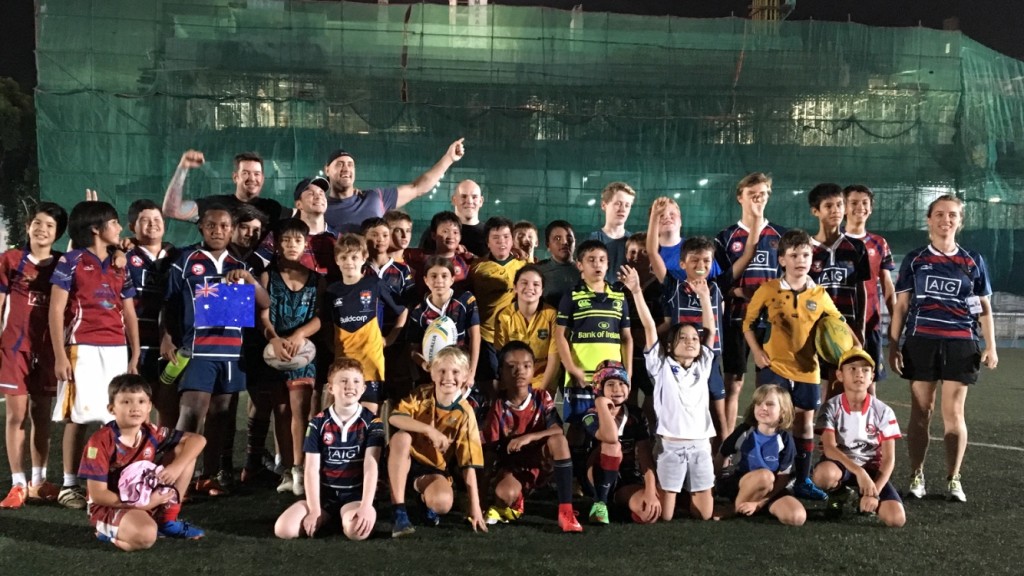 That's why these kids are the central focus of the Jakarta Komodos Rugby Football Club's corporate and social responsibility. It is the club's goal to provide the opportunity for these kids to have a deserved chance at competing at all the tournaments scheduled throughout the 2018-2019 season. To name a few, these are some of the tournaments projected for the new season:
Yogyakarta Junior Rugby Tournament July 2018
Asian Games Rugby 7's as a Club
The Bali Tournament September 2018
The Centaurs Tournament Singapore, November 2018
The Bangkok 10's Tournament, February 2019
The Jakarta 10's Tournament, April 2019
Sponsoring these kids will provide monetary support by offsetting costs associated with their travels, competition uniforms, training clothes and equipment, as well as coverage for their medical expenses because from time to time, injuries are inevitable when playing any sport. In return, promotional benefits will be received, along with being part of this interactive and supportive community made out of ex professional players, volunteer coaches, families and friends.
Get behind the Komodos and sponsor. To learn more about the different sponsorship packages available, click here.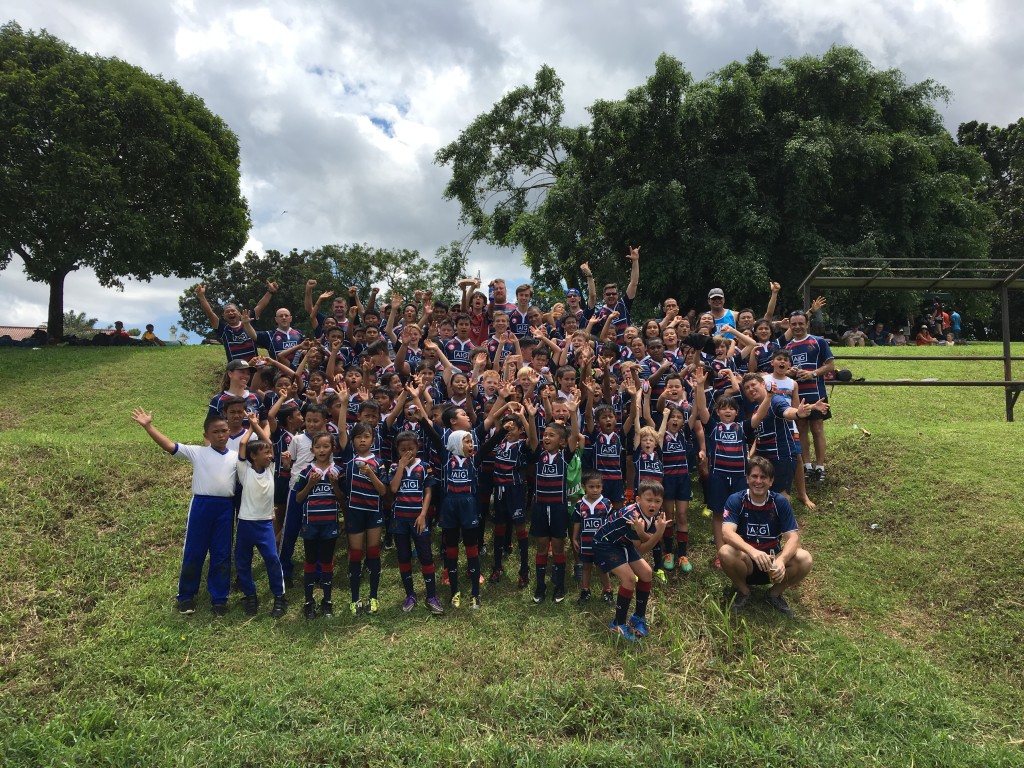 Engage, Connect and remember…
ON SATURDAYS, WE PLAY RUGBY!